HISTORY OF BAL VIDYA: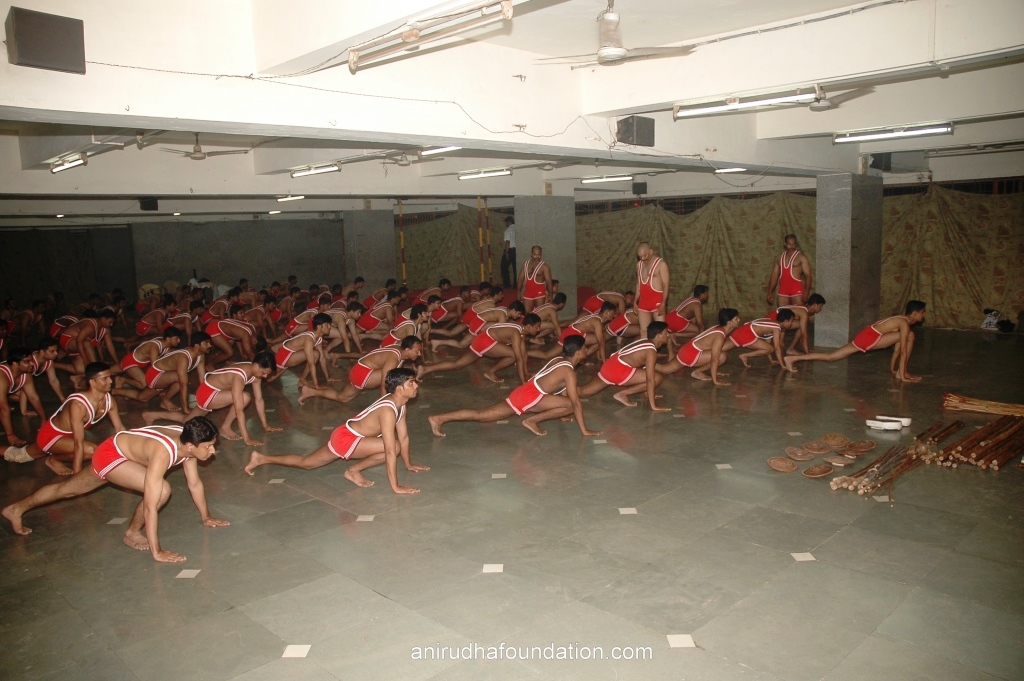 During the ancient Indian period, 64 different types of skills and 65 types of arts existed in India. Every individual, who was educated in these had a well-developed personality. Such a personality always has been capable of performing household, social and national responsibilities effectively.
These skills and knowledge together is termed as the 'Bal Vidya' that augments the energies of the mind, body and intellect. In addition, this knowledge helps the mind, intellect and the energy to work together. It is essential that every individual should be competent mentally, physically as well as intellectually.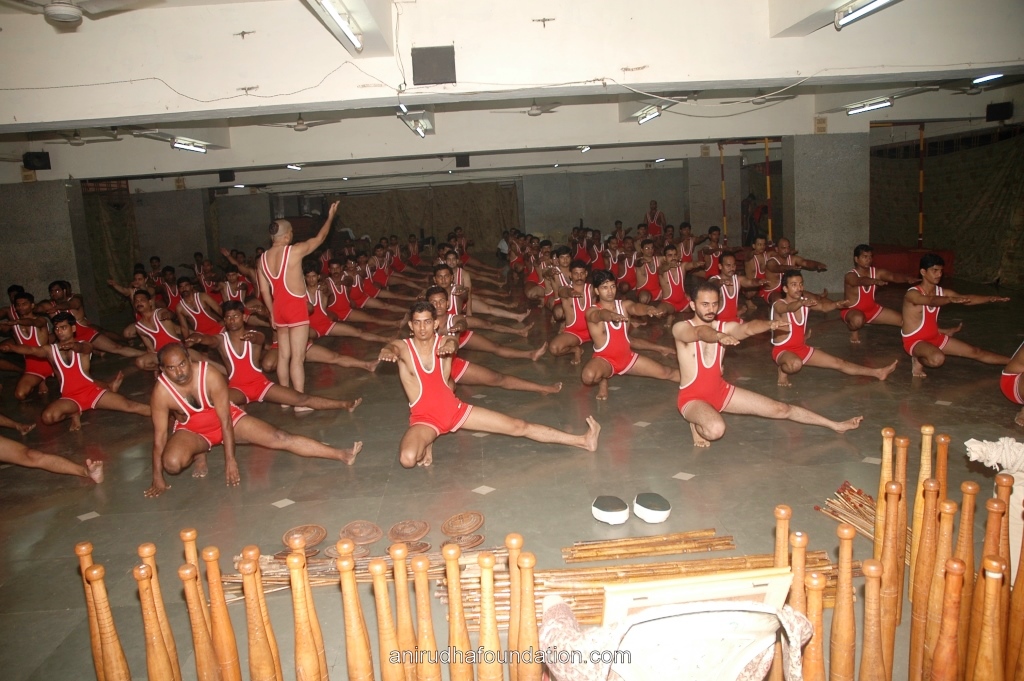 It is not necessary that a war should be won only by strength. The mind and intellect also has to be strong along with the body. This is because the game of war is not only played at the physical level but also at mental and intellectual levels. Sadguru Aniruddha Bapu says, "Defence is defeat, Attack is the best defence."
Sadguru Aniruddha Bapu himself is an expert in the ancient Indian Bal Vidya (ancient martial arts) such as Mudgal, Ashwa, Suryabhedan, Yashwanti-Malla Vidya etc. Thus, He has resolved to revive this ancient form of Indian martial arts.
Sadguru Aniruddha Bapu started imparting training at the Gurukul, Juinagar in Navi Mumbai (Shree Hemadpant Smaranarth Prachyavidya Sanshodhan Prashala Kendra).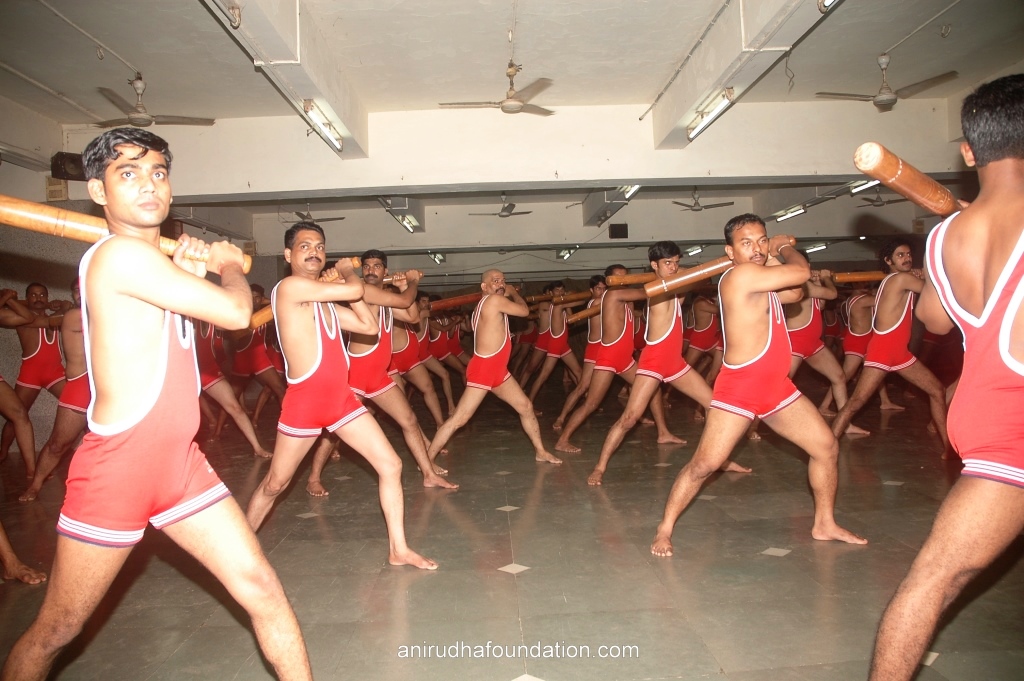 This research center is built in the memory of Shri Hemadpant (Govind Raghunath Dabholkar, author of the holy Granth Shree Saisacharit).
The training includes Mudgal Vidya, Vajra Mushthi, Surya Bhedan and various types of Yashwanti Malla Vidya. The training also includes Laathi, Kaathi, Fari-Gadga, Dorkhand and Dandpatta. After training a few trainers himself, Sadguru Aniruddha Bapu has now opened this trainng for both men as well as women absolutely free of charge. The training takes place at New English School, Bandra, Mumbai.
On October 24, 2012, on the occasion of Dussehra, a book on this Bal Vidya and the study of its moves in a proper manner, titled 'Bhartiya Prachin Balvidya', was launched. Proficiency can be achieved more accurately and that too at a rapid pace with the help of this book, if referred for practise only after completing proper training from a skilled trainer.In order to become skilled and proficient in the Bal Vidya, vivid and clear pictures are also used in this book through which it becomes easy for the trainees to understand and grasp the subject.
Due to current life threatening competitive era and irregular lifestyle, frustrated youngsters are not able to maintain their health. In such circumstances, training in the Bal Vidya will not only help them improve their physical health but would give an impetus to the mind and intellect as well, and this in turn would help them achieve success in their respective fields.