After the rasyatras of Shirdi, Akkalkot and Dehu-Alandi, Sadguru Aniruddha announced in the year 1999 the fourth rasyatra to Shree Kshetra Mangeshi & Shantadurga, Goa. This Yatra commenced on 16th May 1999. This time about 57 vehicles started for Goa. It was the peak of summer yet it started raining which made the travel comfortable. 3 am onwards, one by one the travellers started arriving  at the Ramnathi temple at Kavlegaon. Around 2,500 shraddhavans took part in the Rasyatra along with 400-500 volunteers.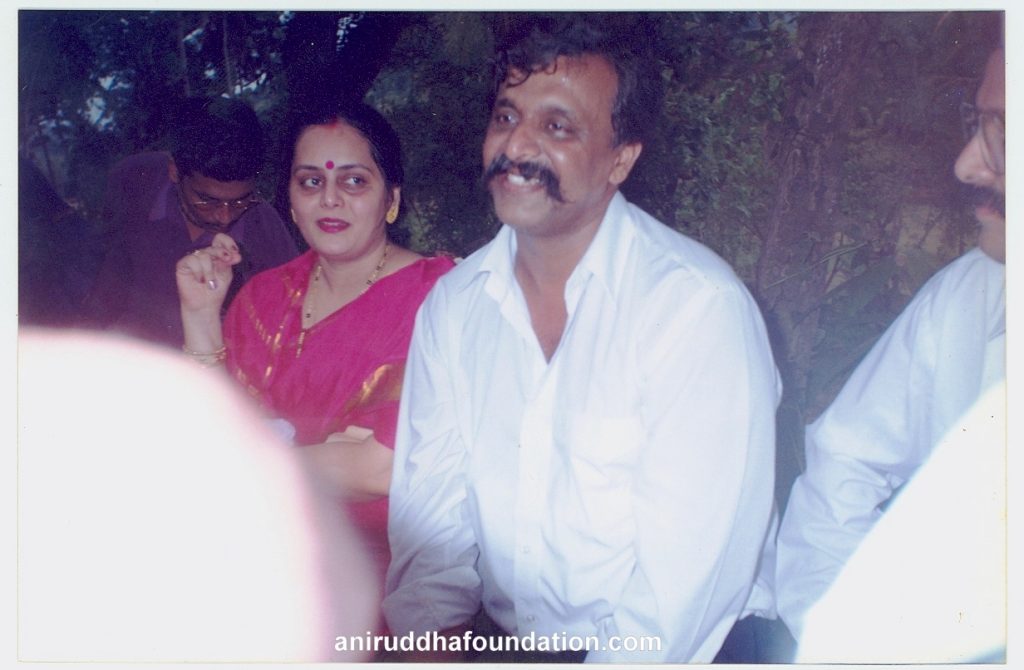 Shree Kshetra Mangeshi & Shantadurga Goa Rasyatra Day 1-
Ramnathi darshan started on Monday, the 13th May, 10 am onwards. After this the palanquin (Palkhi) procession of Vishnupad and Shree Krishna was held Post-lunch the Amrutmanthan Upasana started. In this each devotee made Shivaling out of Kalanmruttika and then performed Abhishek. Later, Sadguru Bapu explained the importance of this upasana and this was the first time when Shree Sacchidanand Navneet Paduka Pujan was held.
Then the Shivaling pujan was done with simultaneous chanting of Shiv Gayatri Jap. Then Mangesh Gayatri jap was recited. Shree Shantadurga Gayatri Jap was done at the conclusion of the upasana and gajar-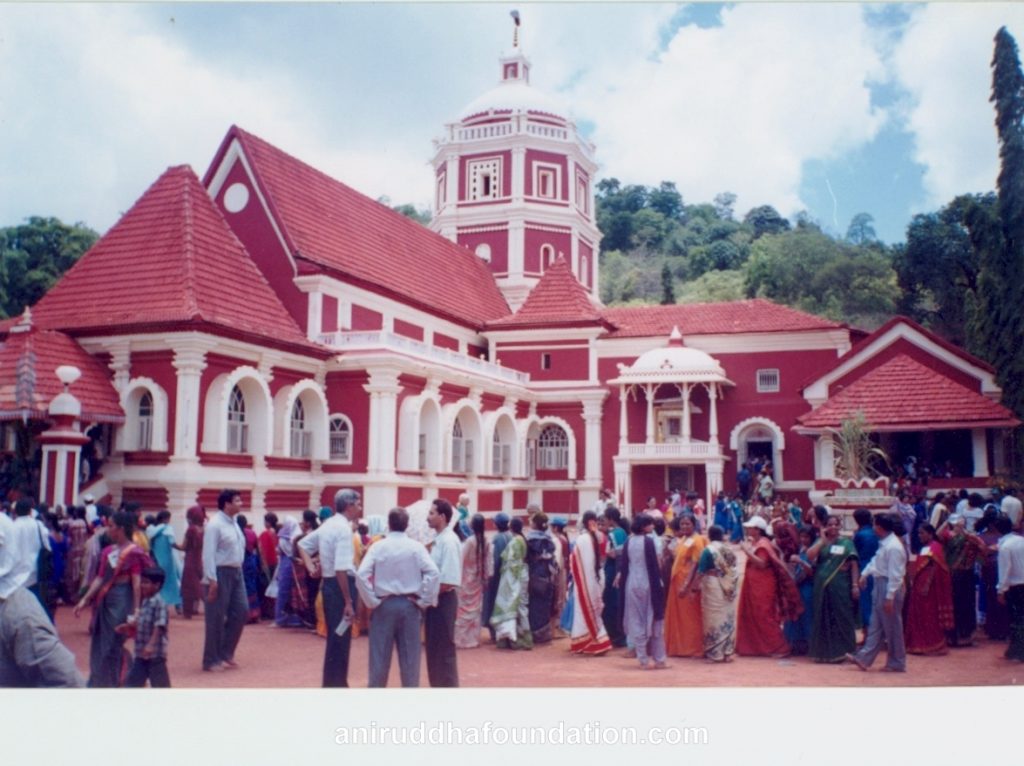 Shree Kshetra Mangeshi & Shantadurga Goa Rasyatra Day 2-
On the second day shraddhavans assembled for the Shree Shantadurga Upasana. Upasana was done and everyone proceeded towards the Shantadurga temple.
In the evening ritual of Shri Amrutmanthan started. The Amrutmanthan was organised to destroy the ill powers. At the end of the Amrutmanthan Upasana, one hoam (ritual fire) was lite. In this everyone offered samidhas made from rice puffs. Around 11 pm the satsang started.
Shree Kshetra Mangeshi & Shantadurga Goa Rasyatra Day 3-
Next day, all the devotees went to have darshan of Datta temple at Punyakshetra Shree Sakhali. In the evening Shree Mangesh Upasana started. Satsang was organized at night and at the end, Gondhal of Shree Mangesh- Shantadurga was held.