Aniruddha's Bank for The Blind
A person's thirst for learning new things in life never ever gets quenched. Through the medium of our sense organs viz. the eyes, nose, ears and touch there is a constant intake of knowledge and learning from the environment. If however, one important sense organ refuses its companionship, then the other sense organs fill up the void. In the case of a sightless person, the senses of touch and sound play an active role.
As of 2017, there are approximately 3.75 crore individuals worldwide, who are blind. In India the number of blind people is about 1.5 crores. The number of blind students in itself is close to 30 lakhs in India. It is a daunting task for these students to educate themselves. Inspite of their lives being so difficult, they continue with their efforts of studies, are fearless in surmounting obstacles and continue their efforts with a smile and cheerfulness.
Aniruddha's Bank For The Blind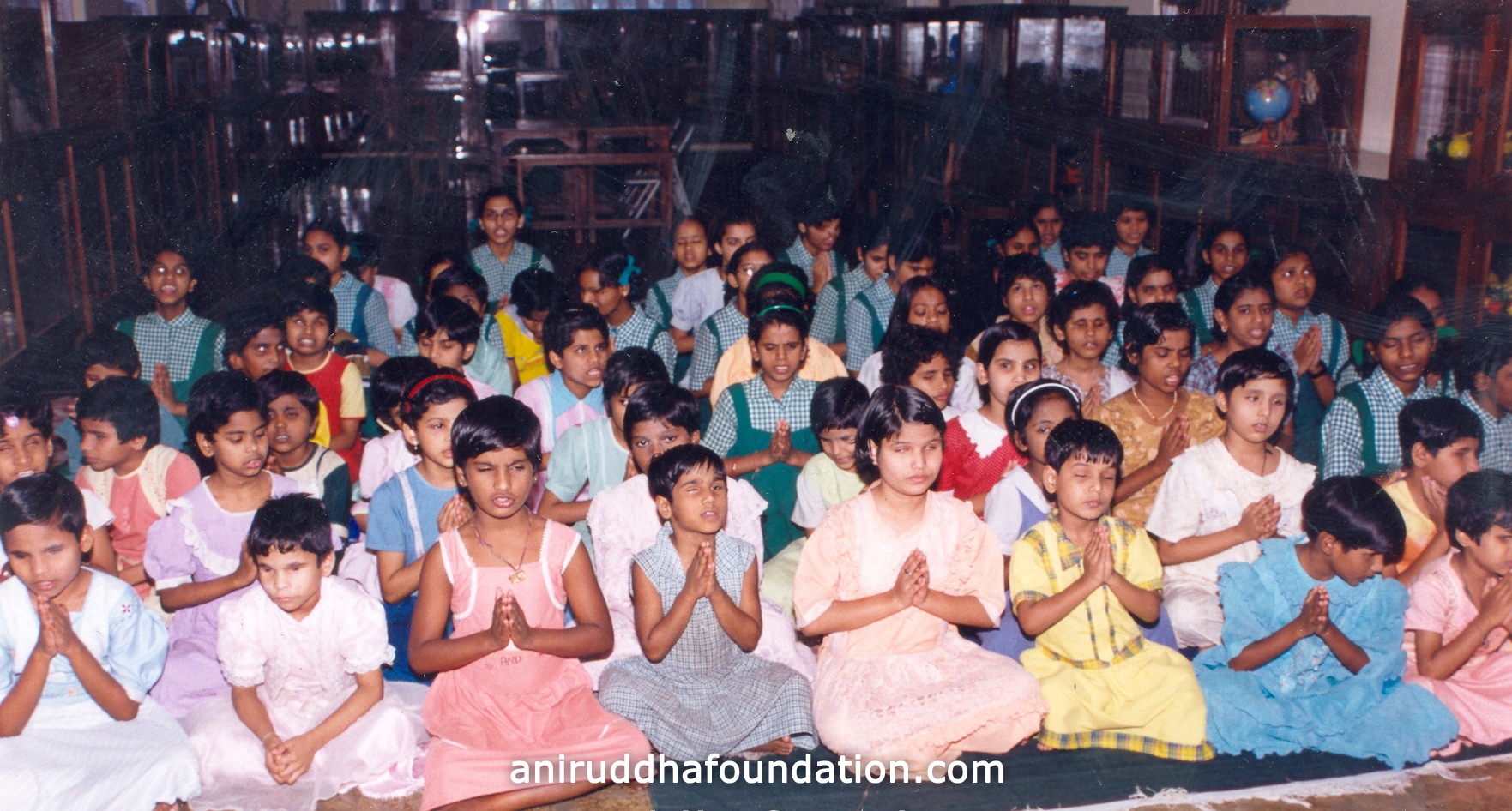 In order to give an affectionate and a firm support to the efforts of such blind students, Sadguru Aniruddha Bapu undertook the project of the 'Aniruddha's Bank For The Blind'. Here, the syllabus from the school books are recorded in audio form. With the collaboration of 'Shree Aniruddha Upasana Foundation', 'Shree Aniruddha Aadesh Pathak' and Aniruddha Samarpan Pathak' the activities of the Bank are executed.
'Shree Aniruddha Upasana Foundation' has always been in the forefront to alleviate the weaker segments of the society and empower them. "The entire universe is my own, and I will fill its every nook and corner with happiness", Sadguru Aniruddha Bapu has brought about a ray of light to these people and has transformed their darkness into light.
'Aniruddha's Bank For The Blind' and the spread of its activities.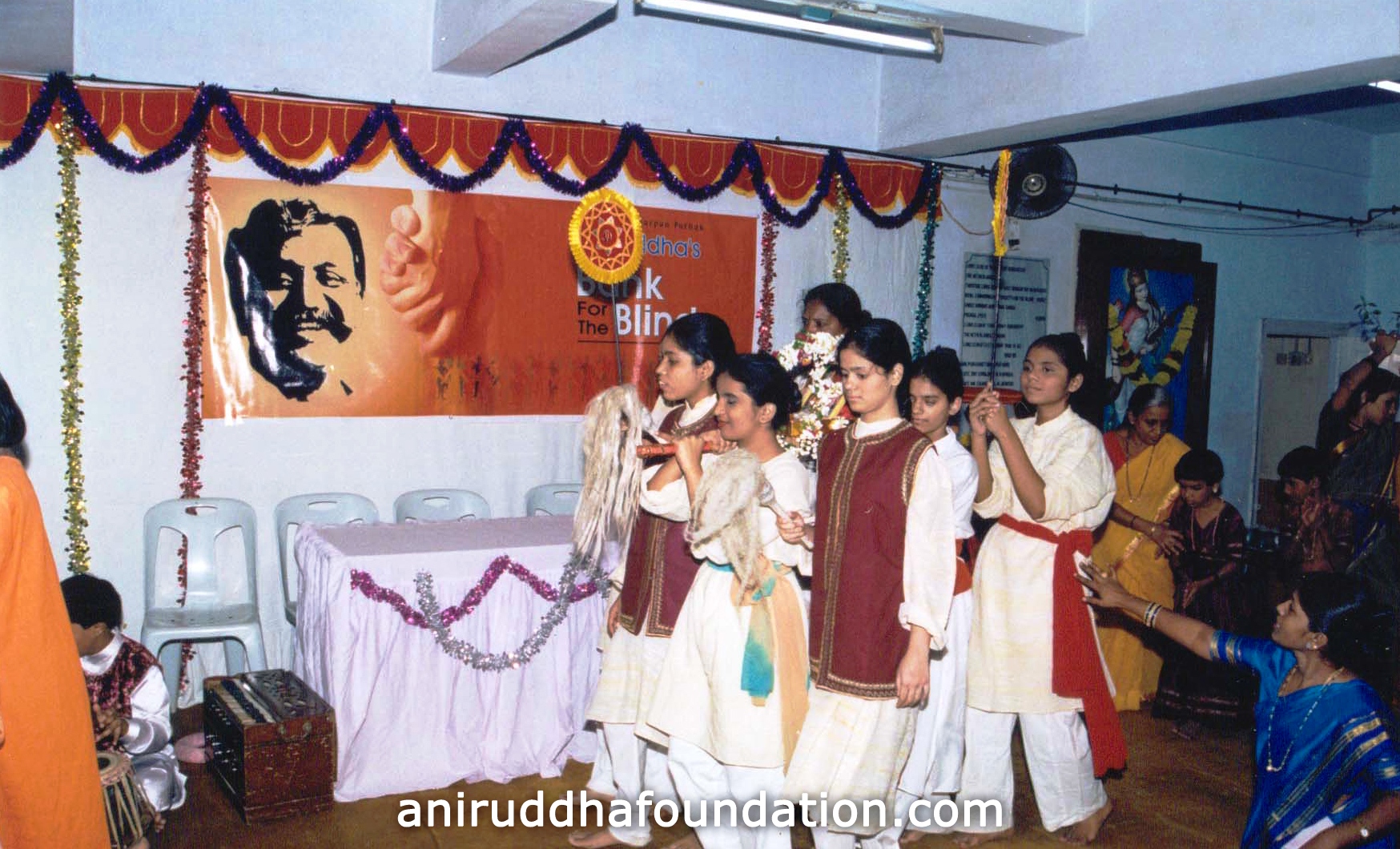 Since its inception in 2004, the activities of the Bank have spread to 26 states in India. Recordings are done in 12 languages which include Marathi, Hindi, Gujarati, English, Tamil, Kannada, Bengali, Malayalam, Telugu, Sanskrit etc. Besides India, there are beneficiaries of this activity in neighbouring Pakistan too. As of 30th April, 2017, the Bank  has distributed  16014 CD's amongst 439 institutions. 268 students at an individual level have also availed the facility of this Bank.
The working of ' Aniruddha's Bank For The Blind"
Selfless-service oriented 'Shraddhavans' give their valuable time to the Bank. The people, well versed in their mother tongues record books for these students. The recorded books are checked diligently to keep the standard of these CDs very high.
Sadguru Aniruddha Bapu reminds his shraddhavan friends that we owe the society and we cannot refuse its dues. When a helping hand is given to the weaker segments of the society by us we repay our dues to the society and ultimately serve God by this unconditional work.
Contact :   Aniruddha's Bank For The Blind — 503, Link Apartment, 35th Lane, Old Khar, Khar Road, ( west ), MUMBAI  400052
Telephone;   022  2605  4474 / 2605  7054 / 2605  7056
Email : aniruddhzbfb1@gmail.com