INTRODUCTION:
OVERVIEW: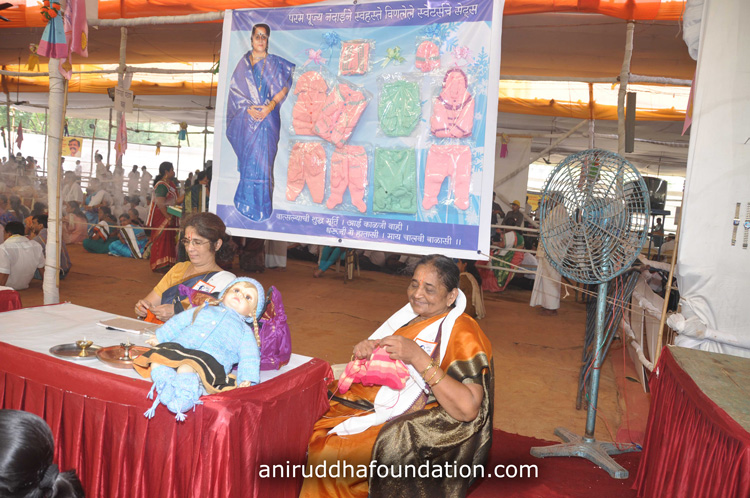 Since inception i.e. 4th October 2006, 15 women assemble at the office of the organization and knit woollen sweaters for infant and children. Women, who has are well past their middle-ages, knit six days a week between 12.00 pm and 5.00 pm. Their continuity, their efficiency and the collective effort amazes all of them who witness their work. Work is accompanied by chanting the name of God.
Also those who wish to learn the knitting and want to offer such woolen items, viz. sweaters, scarves, booties, etc. are given free lessons in knitting. These classes are conducted from 12.00 pm to 2.00 pm and from 7.00 pm to 8.00 pm on Mondays, Tuesdays, Wednesdays and Fridays.
The articles made are:
Sweaters, bonnets and booties for infants below a year.
Sweaters for boys and girls of about 3-4 years of age.
Sweaters for boys and girls of about 15 years of age.
As on today, a total of 2925 articles of warm clothing have been donated to the above three groups of children. Wool and knitting needles are accepted as donation. The Foundation also provides wool and needles to those who cannot afford them but wish to make their contribution towards this cause.
IMPLEMENTATION: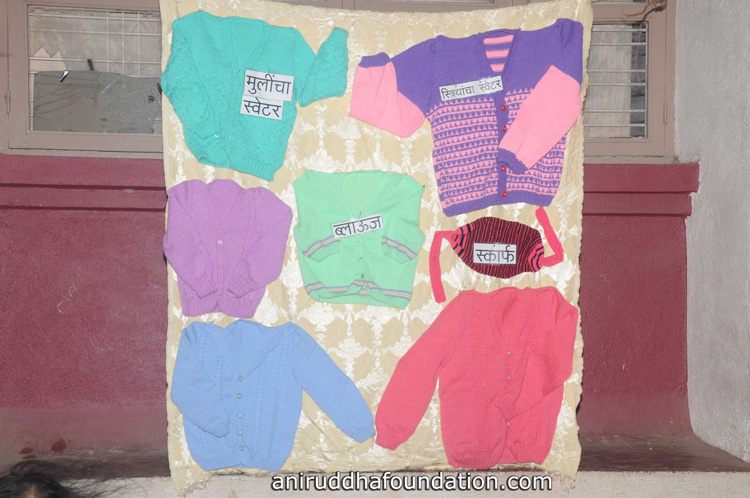 The project extends warmth to the old needy as well. Sweaters and mufflers are made for old men and blouses and scarves are made for old women. In poverty struck homes, the old too are going for work and these warm clothes assure them care and health as well. The articles are then delivered gratuitously to the regions identified. As it is done every year, this year too, warm clothes were given to the young and the old under the Kolhapur Medical and Health Service Camp.
SPIRITUAL TOUCH:
The organization does accept ready sweaters as well but the articles that we knit, the name of God that is chanted and the love that weaves into the physical effort together offer a warm that is truly beyond the words. It is to be seen… as the smile of joy on the face of the one who wears the warm clothing and at the other end… as the smile of contentment on the face of the one who knits.