What is Shri Mangalchandika Prapatti to be done by women?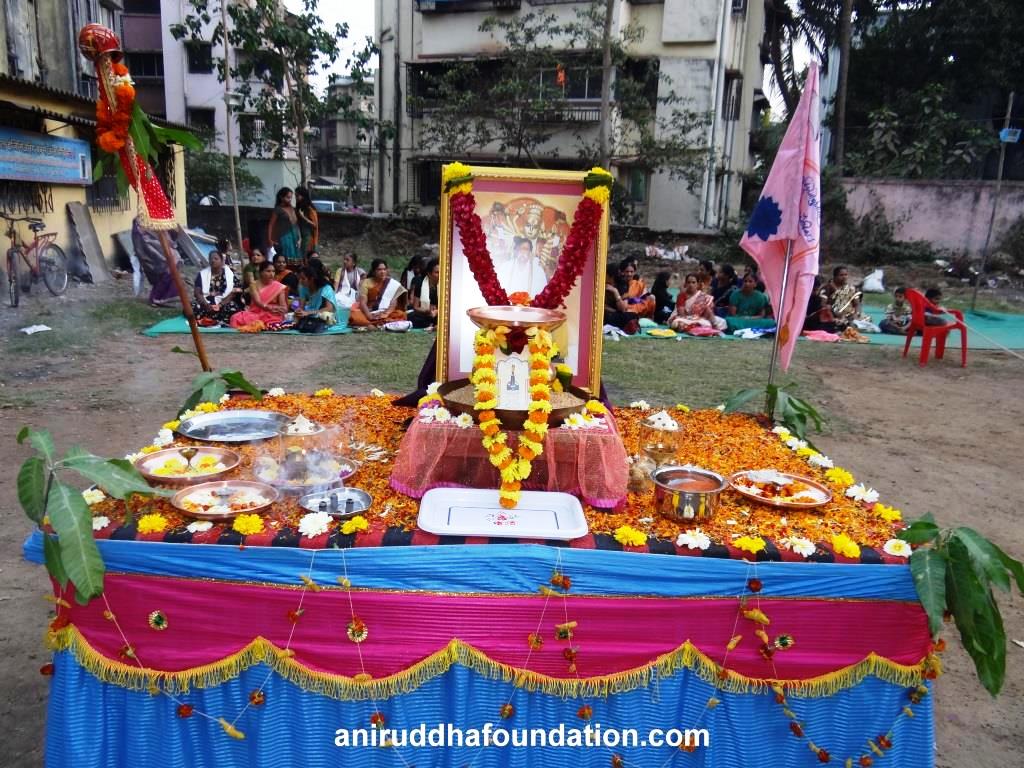 We are having a blissful life in this big world, happily living here and all the credit for this goes only to the Mother Aadimata. Because she herself is the creator, and the protector of this universe. A woman, living on this earth, possesing the strength of creation, symbolises Aadimata. It is said that if the woman in the family is capable and strong then the family too become strong. We cannot forget the fact that each woman is a family loving mother as well as a warrior too, at the same time. In order to obtain strength from Aadimata and to receive strong backing from Aadimata's son to the above form of woman, Sadguru Shri Aniruddha Bapu gave a very wonderful Upasana (Prapatti) during his discourse on "Ram Rajya 2025". This Prapatti is called Shri 'Mangalchandika Prapatti'. Doing this Prapatti means to keep collective and complete faith on Aadimata and her son ( Mahavishnu, Sainath, Swami) whilst happily fulfilling worldly as well as spiritual duties.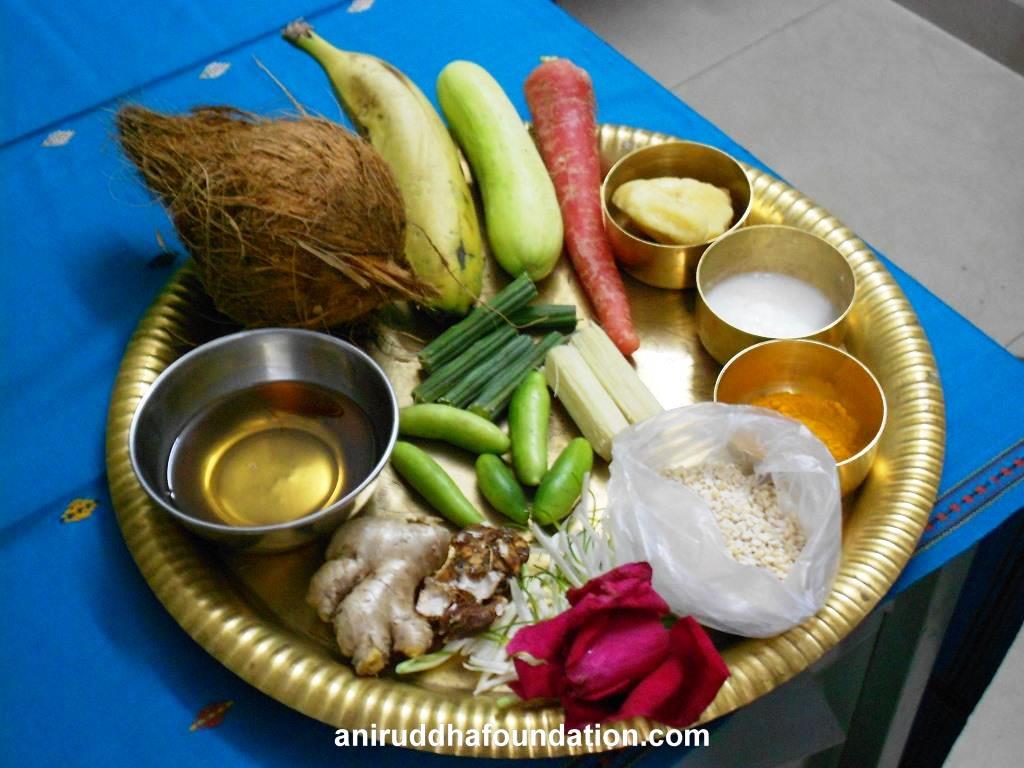 Bapu says,"Women who offer 'Shri Mangalchandika Prapatti' become the soldiers of the Mata Chandika and become able to protect their family and household and all their dear ones.
Offering the prapatti on the day of Sankranti makes out of every woman, the protective soldier of her family on the one hand and the bodyguard of each of her family members on the other. Irrespective of whether she is a mother, a sister or a wife, she definitely becomes the protector of the family. She will not remain weak and will become self reliant. She will accomplish all of this provided however, that she recites the Gurukshetram mantra regularly and she offers this prapatti on the day of the Sankranti."
When to do Shri Mangalchandika Prapatti?
The Prapatti has to be done collectively by women after the sunset on the day of Makar Sankrant.
Why the day of Makar Sankranti has been chosen?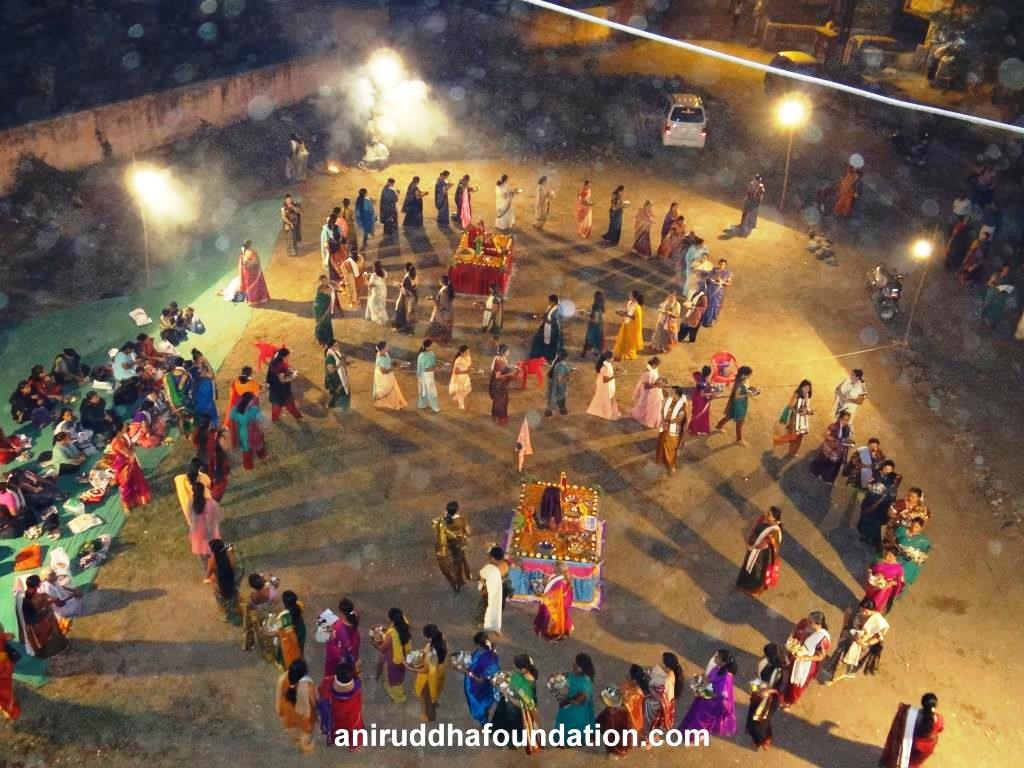 That was the day Mata Mahishasurmardini with the purpose of destroying Mahishasur, first set foot on earth, in the Kataraaj ashram of Rishi Kardam and Devahuti. Women offer the 'Shree Mangalchandika Prapatti' after sunset on the day of Sankranti. This again because it was after sunset that the Mahishasurmardini set foot in the Kataraaj ashram. If She were to come during the day, no man would have been able to bear her radiance and so she came after sunset, when it was dark.
The complete procedure for the Prapatti can be read on this blog link here.
Benefits of Shri Mangalchandika Prapatti
Every woman requires this Prapatti to enhance her mental and physical strength. A woman will gain strength to protect her family in all aspect. She will not remain incapable and will be able to increase her power.  Every Aniruddha Upasana Centre organizes this Prapatti wherein thousands of women participate in this Prapatti and reap  its benefits.