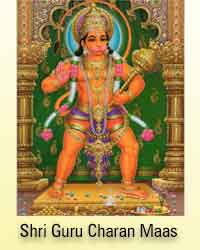 Recitation of Hanuman Chalisa (June 27, 2018 to July 27, 2018)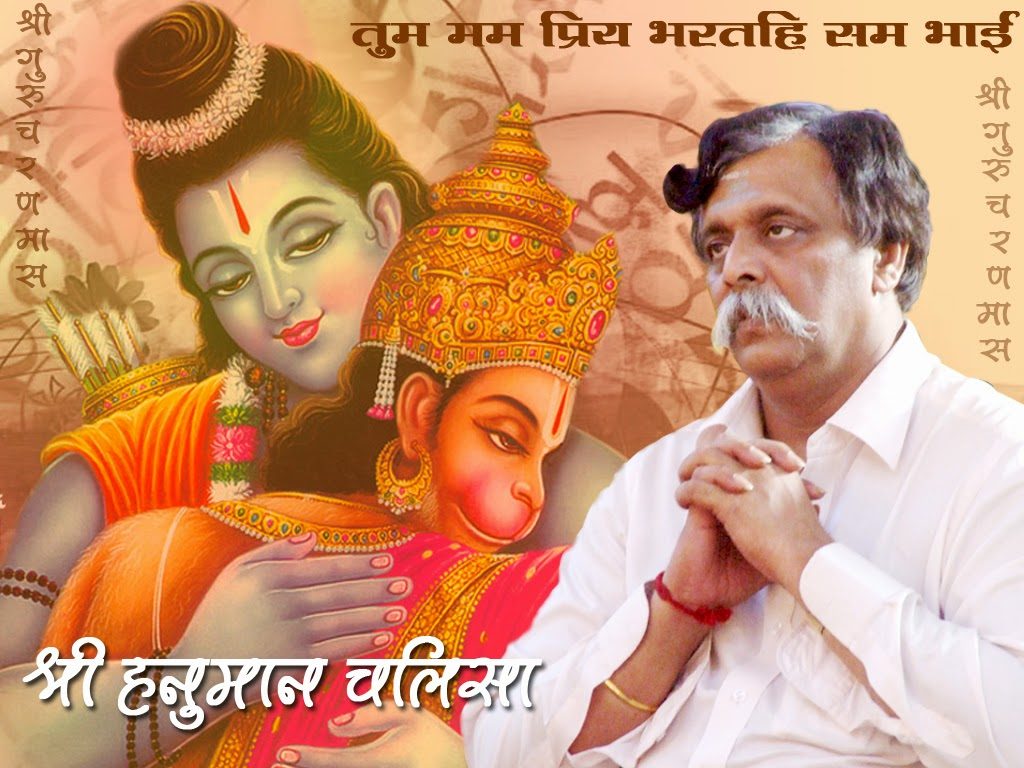 What is the 'Shree Guru Charan Maas'?
In the year 1997 on the day of the Ashwattha Maruti Poojan, Bapu told us to recite the Hanuman Chalisa 108 times in the period of 24 hours (stretching one sunrise to the next) during the month spanning the Vata Pournima (Jyeshtha Pournima) to the Guru Pournima (Ashadh Pournima). The recitation of the Hanuman Chalisa 108 times during this period wards off bad vibrations for a period of a whole year from the day of the recitation. The recitation enhances faith, endurance and confidence.
In the discourse of Thursday 16th July 2011, Bapu gave this month the name of 'Shree Guru Charan Maas' or the 'Man Sudhaar Maas'. Also, the recitation of Hanuman Chalisa during this period helps to accomplish things with a fraction of the energy that would otherwise have been required to accomplish the task. (E.g. Tasks that require 1 kg of energy may be accomplished with 100 mg of energy).
How should it be recited?
It is not mandatory to recite the Hanuman Chalisa 108 times in one single sitting or at a stretch. All we have to keep in mind is that it has to be recited 108 times during the twenty‐four hours spanning one sun rise to the following one. The Hanuman Chalisa may be recited on as many days and as many times as is maximum possible during this month.
The only rule we need to observe is that every recitation needs to be done with love and bhakti. The direction we face when we recite, the time, fasts, the menstrual period, mourning, nothing at all stands in the way of the recitation. Besides, the recitation may be done at any place, just
The Hanuman Chalisa, a divine stotra, is in fact an earnest and loving request that Shree Hanumanta dwell in our heart along with Shreeram, Laxman and Seeta,anywhere at all – at home, in the temple, at the workplace or in the forest, for that matter.
The Hanuman Chalisa, when recited with love and faith in the heart, helps release ourselves from the clutches of evil.