NEED: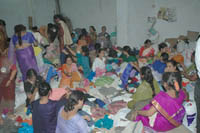 CONCEPT AND VISION: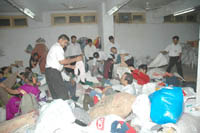 ACTIVITY:
The Foundation is very particular about the 'old articles' that bhaktas bring in at the Upasana Kendras and at Shree Harigurugram. The clothes which are in good condition and fit for use, not torn, toys that are not battery-operated (for obvious reasons), utensils, etc are collected and distributed by the Foundation to the needy.
'Old assumes the worth of gold if put to appropriate use' says Sadguru Shree Aniruddha Bapu.
This project realizes this noble thought going a long way in imbibing golden values in the minds and practice and in turn opening up golden opportunities.