VidyaPrakash Yojana
Need for Vidya Prakash Yojana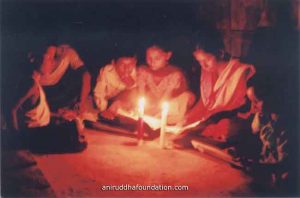 It has been 70 years since India got independence, but still it is facing severe problem of unavailability of electricity in certain parts of the country. Some villages and outskirts of towns get electricity but face the problem of load shedding for more than even 10 hours each day. The government is working on national-level to provide electricity for 24 hours across the country, but the students are the ones who are one amongst the most suffered due to the lack of electricity.
Also, a lot of their time is lost in traveling to schools from their homes. They generally reach home by sunset. With this and due to uncertainty of electricity their studies suffer. Unable to do their homework and study regularly, these students start falling behind. Thus, their educational progress suffers setback which hampers their overall progress. Therefore it is necessary to find a simple and effective solution to their problems. It is this necessity which has given birth to the 'Vidya Prakash Yojana'.
The Concept of Vidya Prakash Yojana
Dr. Aniruddha D. Joshi or Sadguru Aniruddha Bapu announced the 'Vidya Prakash Yojana' as a part of his 13 Points Program way back in the year 2002. Under this Program, the distribution of candles and matchboxes is carried out by Shree Aniruddha Upasana Foundation to students who cannot study during the night due to unavailability of electricity. The light from these candles enable students to study even in absence of electricity.
The spiritual side of Vidya Prakash Yojana
Giving these candles as a gift to students for learning and studying is synonymous to expressing love and respect towards Lord Shri Ram, the original source of all the life and light. Bringing the light of education in the lives of such students, a shraddhavan fills his life too with light.
The proceedings of Vidya Prakash Yojana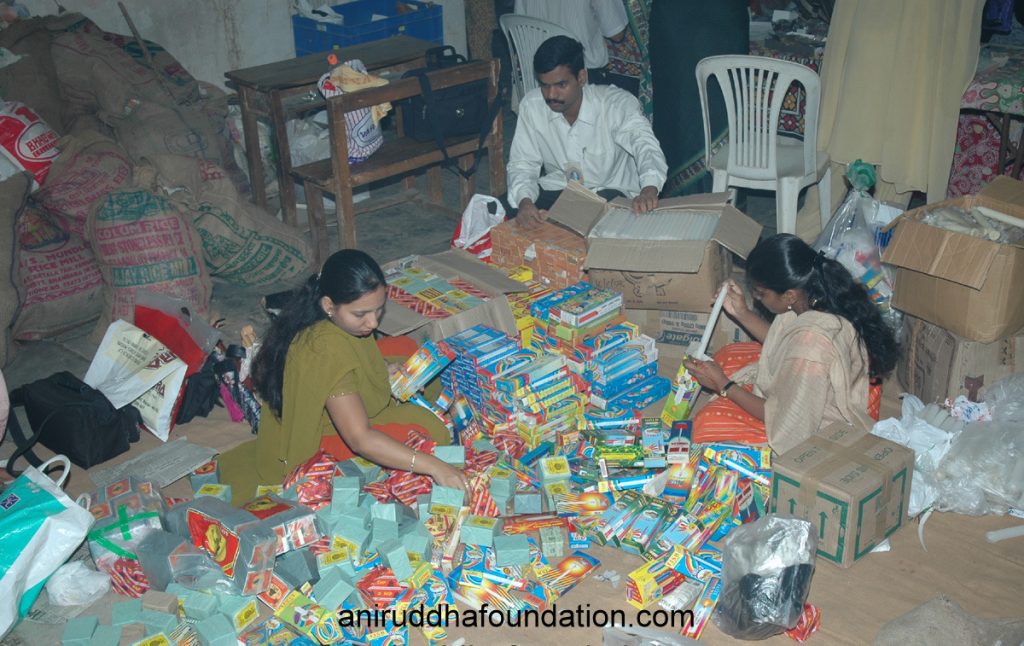 A Shraddhavan can donate candles and matchboxes at Shree Harigurugram or at respective Upasana Centres for this purpose. Many people also donate the candles and matchboxes on special occasions of their lives like birthdays, anniversaries or on passing their exams.The Foundation distributes these donated candles and matchboxes to students from inaccessible villages.
Due to Vidya Prakash Yojana, the students are not required to depend on electricity anymore for studying. These students can study using the candles and without electricity.
Candles have been distributed at Dhule and Nanded. They are distributed during the medical camps at Shahapur, Kolhapur and Virar held by the Foundation jointly with its sister organizations. These candles are distributed to students throughout the year.
Results of Vidya Prakash Yojana
For the students benefitting from Vidya Prakash Yojana, their failure rate has declined drastically. The school attendance has increased and students have made good progress.Vidya Prakash Yojana is making small contribution towards the development of a capable and literate India.