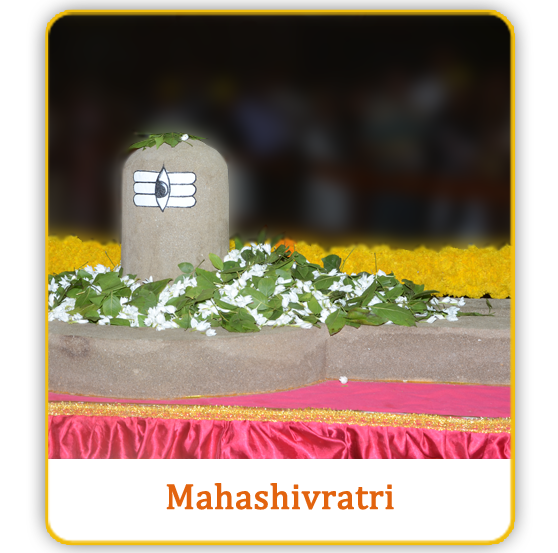 Mahashivratri is celebrated at Shree Gurukshetram and at Shree Harigurugram every year with immense pleasure and devotion.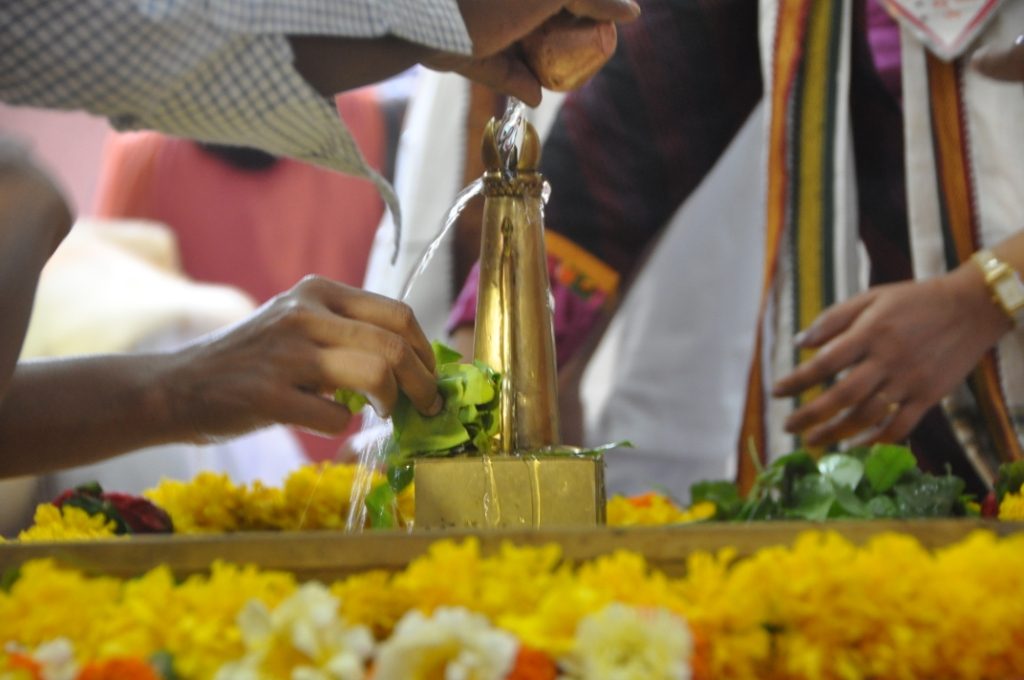 As said by Sadguru Shree Aniruddha, the period of 15 days around the Mahashivratri, i.e. 7 days prior to it and 7 after, is called the Nandi Paksha (the Nandi Period where, Nandi is the name of Shiva's carrier) or the Nandi Pandhravda (the Nandi's period of fifteen days).
In a discourse dated 27th Feb 2014, Sadguru Shree Aniruddha had said that chanting the Shiva Panchakshari Stotra is beneficial on Mahashivratri day as well as throughout the entire Nandi Paksha.
Param Poojya Bapu during discourse on Mahashivratri, explaining importance of Shivapanchakshari Stotra
Shraddhavans can offer the Bilva or Belpatra (leaves) to the idol of Trivikram throughout the day of Mahashivratri at Shree Gurkshetram, Khar.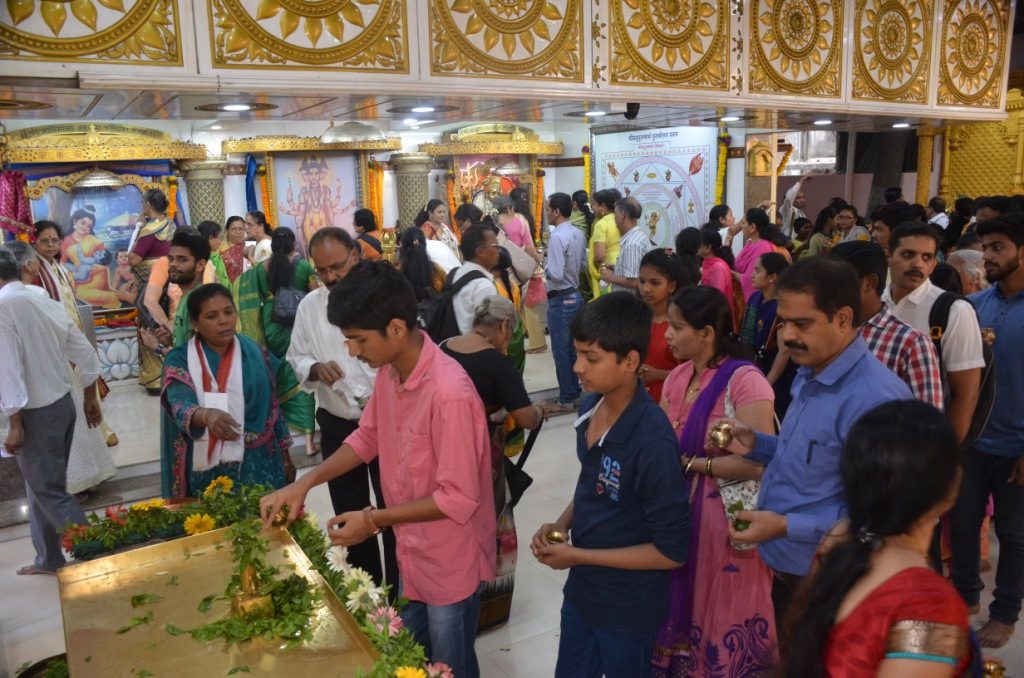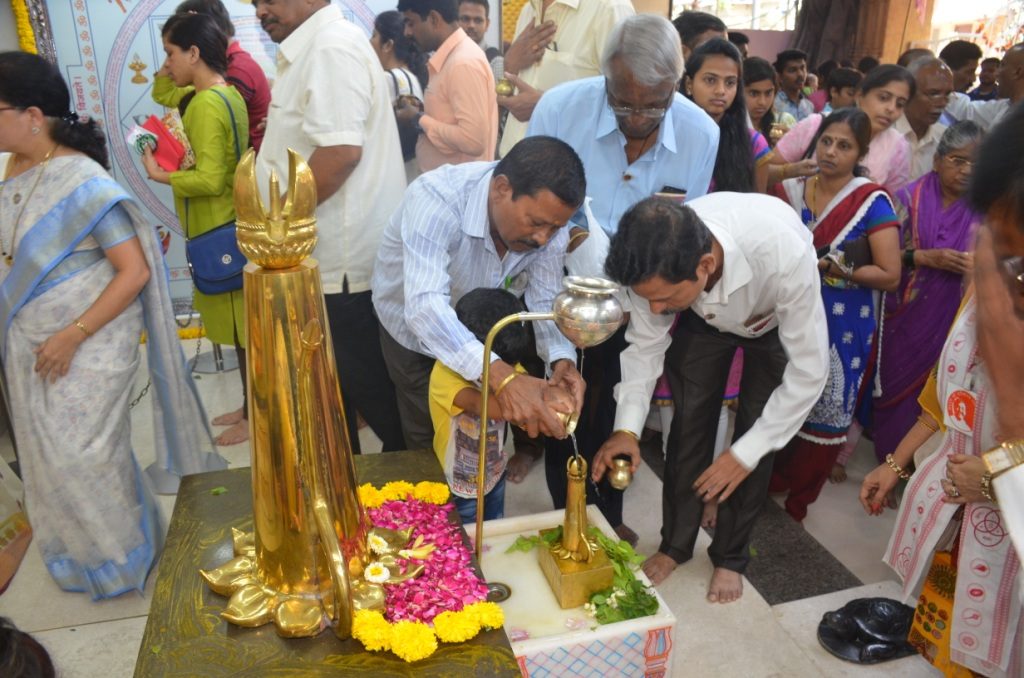 Shraddhavans can also offer the Bilvapatra to the Valukeshwar Shivalinga (a sand sculpture of the Shivalinga) at Shree Harigurugram on the last Thursday around the period of the Nandi Paksha.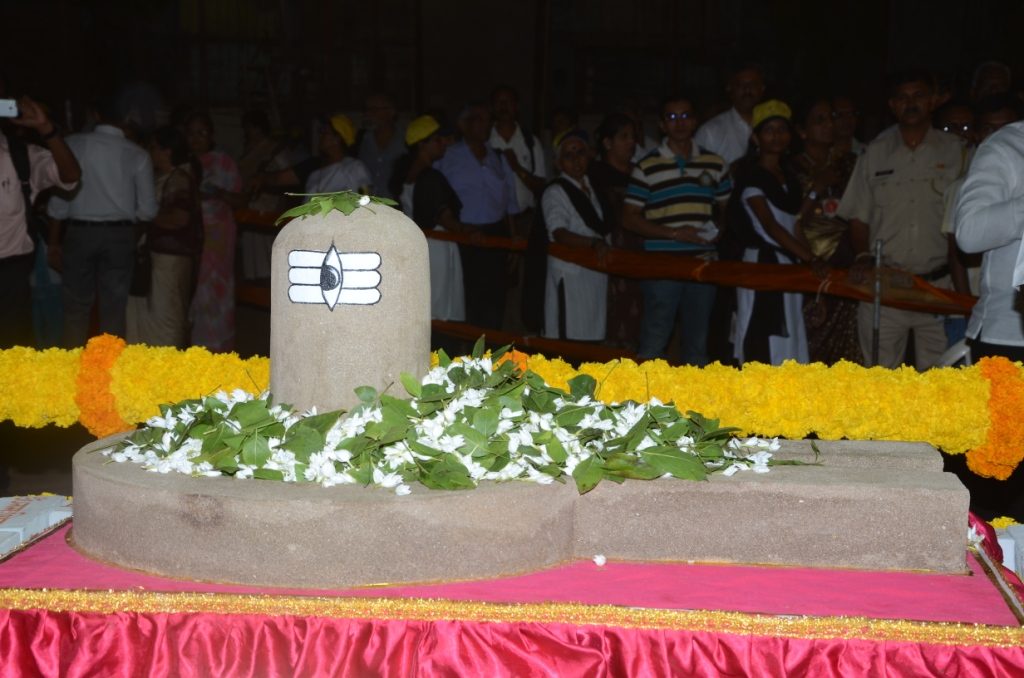 This year the Nandi Pandhravda begins on 6th Feb and ends on 20th Feb, 2018 while Mahashivratri itself is to be celebrated on 13th Feb, 2018. Shraddhavans may offer the Bilva patra to the Valukeshwar Shivalinga on 22nd Feb, 2018 at Shree Harigurugram.