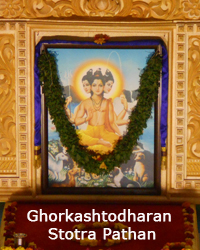 Shree Ghorakasthodharan Pathan
Shree Ghorakasthodharan Stotra Pathan (August 12, 2018 to Sept 9, 2018)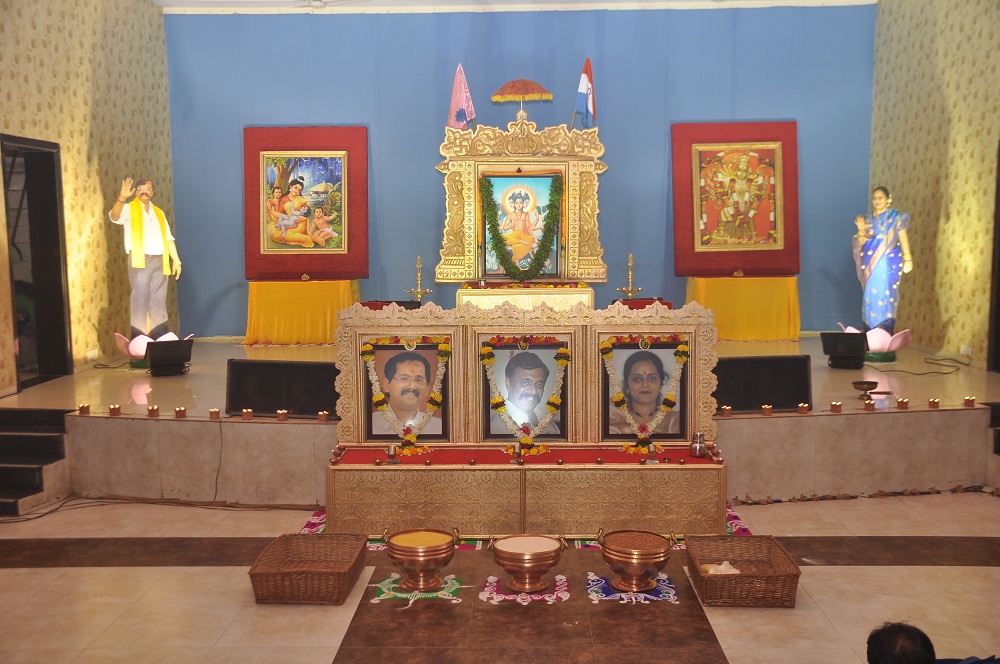 Since 2003, Sadguru Shree Aniruddha Upasana Trust arranges Ghorkashtodharan Stotra Pathan (Chanting) during the entire month of Shravan. In each session the Stotra is chanted 108 times. A large number of shraddhavans who participate in the chanting also donate rice, pulses etc., which is then used for "Annapurna Prasaadam Yojana" under Sadguru Shree Aniruddha Bapu's 13 Point Programme.
Importance of chanting the Shree Ghorakashotodharan Stotra
Location
Shree Krushna Hall, Jadhav Marg,
Off. S. S. Wagh Marg,
Opp. Chitra Cinema,
Near Gurudwara, Naigaon,
Dadar(East), Mumbai – 400014.
Shree Ghorakashtodharan Stotra