Concept
During his discourse on the topic "Ramrajya" on May 6, 2010, Sadguru Aniruddha Bapu (Dr. Aniruddha D. Joshi, MD Medicine) presented the concept of 'The Exponent Group of Journals'. The Exponent group of journals is a very important element in Bapu's concept of Ramrajya. Sadguru Aniruddha Bapu started these journals for the common man to progress in various fields.
What are Exponent group of journals?
An expert in any field is called exponent. These journals are just as the word 'Exponent' denotes. The reader gets new, in-depth and general knowledge in every field, from the respective experts in those field. Journal is a quarterly periodical which has up-to-date, general and specialized knowledge from that field.
According to Sadguru Aniruddha Bapu, through these journals, we will be able to solve many problems which we face in our daily lives and also start getting the knowledge that we need. The people who are in those fields should be able to use them. They do not include the line of thought alone but also its theory and its practical use which will keep one updated. The word "exponent" is associated with being up to date, making progress and upgrading.
These journals are available on the following topics –
Shares & Stock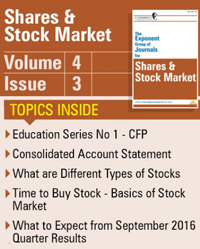 Health and Health Services Information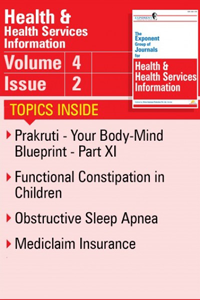 Common public with health-related issues, along with its medical analysis can get all the necessary information from this journal. The Health and Health Services Information Journal will be useful to live without any fear.
Information Technology

With rapid progress taking place in the field of information technology, having a singular skill set is not enough to sustain. That is why it is very important for every information technology specialist to have new information from this field. Through the Exponent Group of Journals for Information Technology latest information, improvements, and progress from the IR sector will reach everyone.
General Engineering

Electronics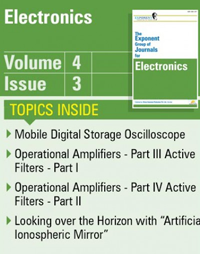 The sole aim of the Exponent Group of Journals for Electronics is reaching the knowledge of electronics to youth, general public, entrepreneurs, educational and research community. Each journal will not only give information about new developments in the electronics sector, but also educate about the fundamental principles of the subject.
Professional Medicine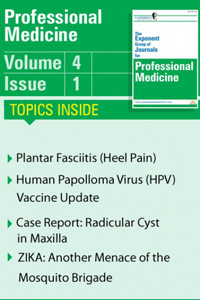 The Exponent Journal for Professional Medicine's purpose is to provide latest information on the developments taking place which will help the health specialists. This journal is specially for the students and professionals from medical field.
Chartered Accountants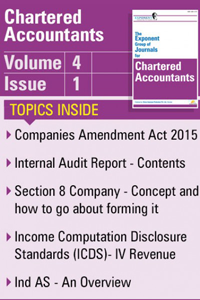 The Exponent Group of Journals for Chartered Accountants exposes a person to practical knowledge in this area. This e-journal is not only for Chartered Accountants but also for employees who work for in finance sector and also for students studying for CA exams.
MBA

Just as the river accumulates all the things along with it while merging in the ocean, such is this journal of
MBA
. This journal will include articles from many experienced professionals who have done their MBA.
The articles in all these journals don't include just bookish knowledge but also pragmatic one. Those writing these articles are experts and experienced professionals in their respective fields. Hence, there is no argument that all these articles coming from them will be rich in knowledge and experiences. Also, these articles have been made brief and easy to read; enabling readers to grasp them easily.