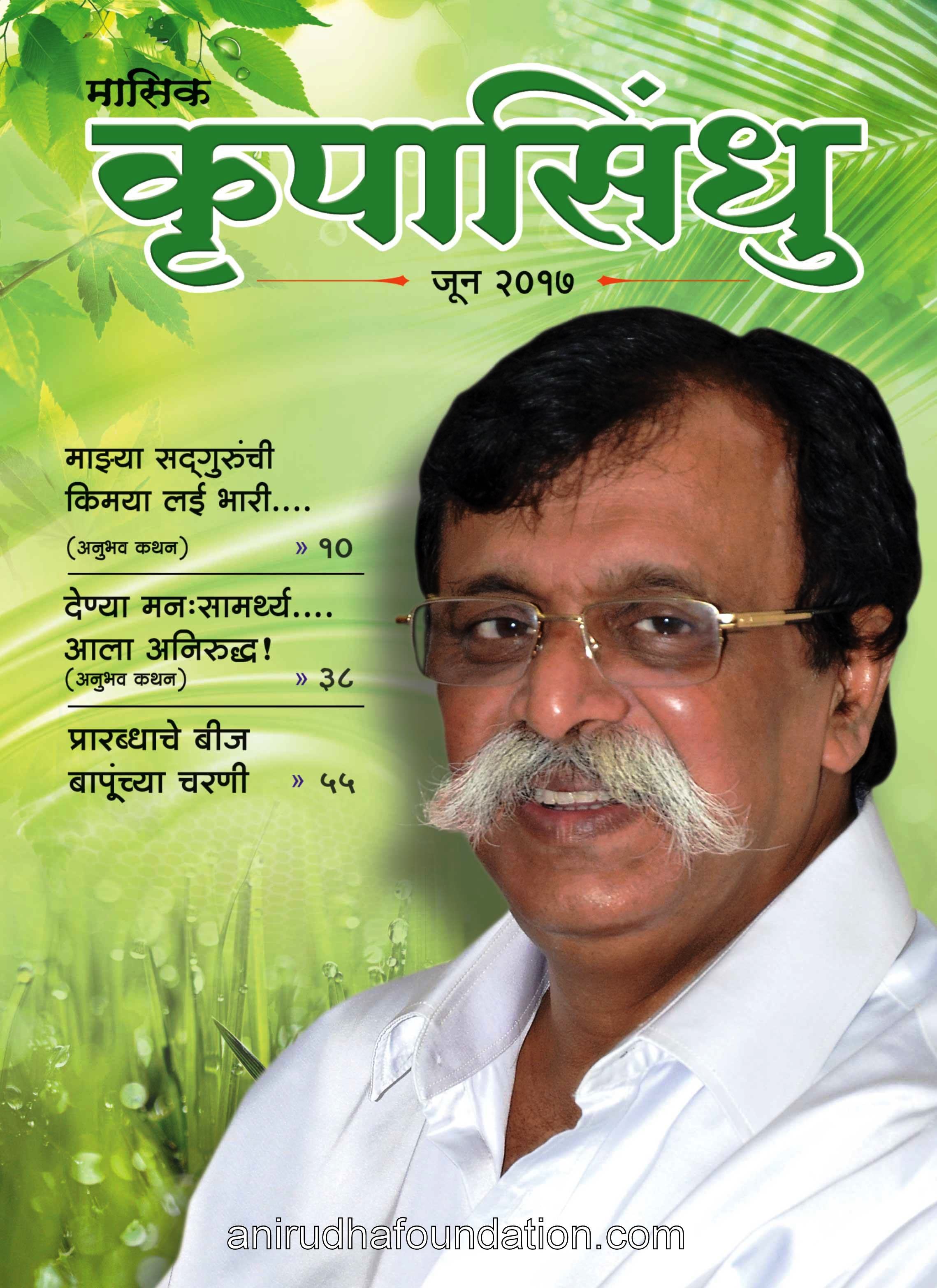 Krupasindhu – Monthly Magazine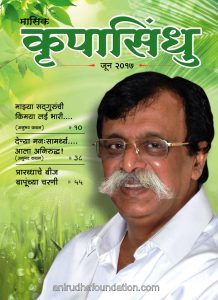 Numerous Shraddhavans keep getting experiences of Param Pujya Sadguru Shree Aniruddha Bapu. Shraddhavans voluntarily write these experiences and send them to the organization. Previously these experiences get published every year in the 'Aniruddha Visheshank' (special issue) on the day of Dattajayanti. These experiences went on increasing by the day. Subsequently, the experiences of Shraddhavans started being published every month in the "Krupasindhu" magazine.
The Krupasindhu magazine by Shree Dattaguru Publications is published in Marathi, Hindi, Gujarati and English languages. The Marathi issue is released every month, the Gujarati issue, once in two months (bi-monthly) and the English and Hindi issues, once in 3 months (quarterly). This magazine includes experiences of the devotees of Param Poojya Sadguru Shree Aniruddha Bapu apart from other special articles.
The uniqueness of the Krupasindhu Magazine:
This magazine is one of its kind, based on the divine principles of Truth, Love and Happiness. The saints and the great people born in this soil have preserved, enhanced, flourished this legacy and handed it down to the next generation. This is our real wealth.
It is this very legacy of ours, this ensign of bhakti (devotion) and devotional services that Krupasindhu has been untiringly delivering to all of us. So far, several articles on various topics have been published in Krupasindhu. For instance, articles on great warriors whose bravery, feats flourished due to their strong foundation of devotion like, Maharana Pratap, Guru Gobind Singhji, Laxmibai – the Rani of Jhansi, Chhatrapati Shivaji Maharaj, Chennamma – the Queen of Kittur. Likewise, the stories and biographies of saints according to chronology and essays on new scientific inventions.
It is our legacy of valour, devotion and faith in God, that is to be spread to every nook and corner in India. In keeping with this tradition, Krupasindhu primarily includes the conceptualization behind the Abhangas(devotional poems) of Aadyapipa and other saints filled with devotion and love, information on the various activities undertaken by Param Poojya Aniruddha Bapu and multiple activities carried out by the organizations started by him. Also, the magazine includes the guiding principles of Sadguru Bapu, beautiful experiences of his Shraddhavan friends who have experienced it after they began participating in the organization's activities of Bhakti and devotional services, as well as the positive transformation taking place in their lives, as its focus.
Today, each one of us, the entire community, nation and universe are standing on a threshold, where they desire to contribute something positive towards the society, something good towards humanity at large. However, they do not receive proper guidance or direction. Every such person is confused as to whose guidance they should seek, or whom to trust. For each such person, Krupasindhu acts like a beacon that endows fulfilment to everyone according to the guiding principles of Param Pujya Aniruddha Bapu's.
For additional information, kindly contact the Editor.
Address:  Krupasindhu, 702, Link Apartments, Old Khar, Khar (West), Mumbai-400052.
Email: [email protected]
Phone No. – 022 2605 7054
You may register online to read this issue in the form of an e-Magazine.
Website Address: https://www.e-aanjaneya.com