Shrimadpurushurtha Granthraj says: –
In "Anandsadhna", the third volume of the Shreemadpurusharth Grantharaj, Sadguru  Aniruddha Bapu explains the importance of blood donation. He says, 'Parmatma loves nine drops, in which donation of the blood drops by a shraddhavan (devotee) to the another shraddhavan is one of them.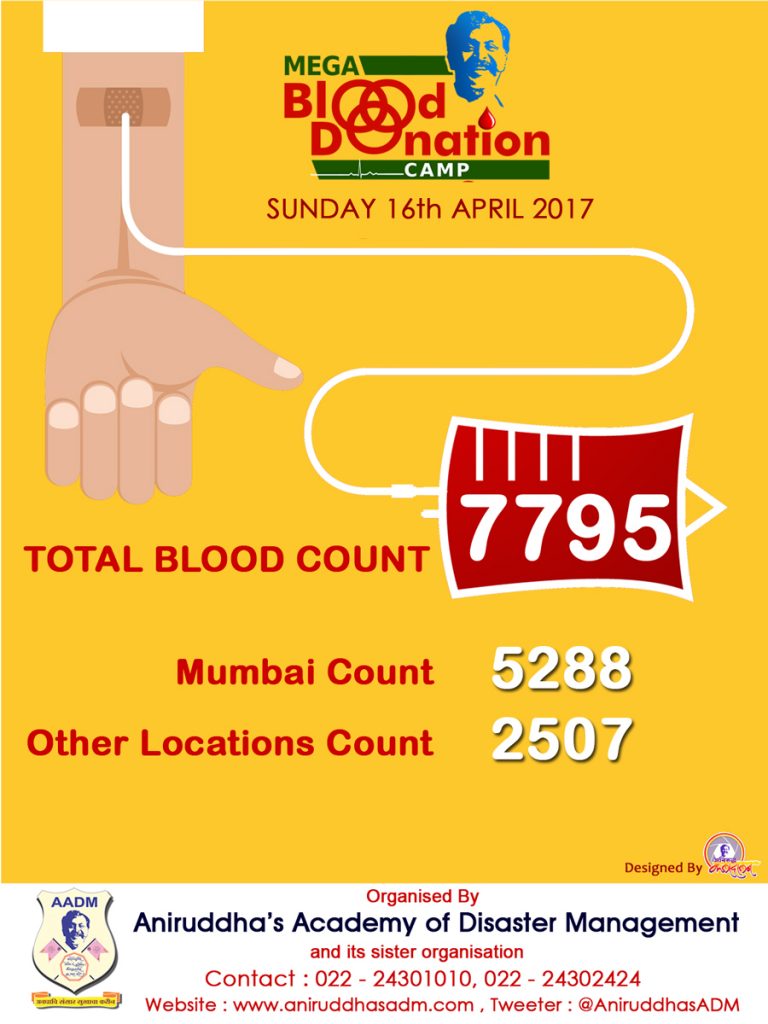 Reviews: –
Since 1999, Blood Donation Camps are being organized by 'Sadguru Shree Aniruddha Upasana Trust', a sister organization of 'Shree Aniruddha Upasana Foundation'.
Such camps are organized at its various centres throughout the year and additionally in the month of April a mega-camp is organized.
By the year 2015, more than 1 lakh units (blood bottles) have been collected at these camps.
Doctors and Paramedical volunteers of the organization as well as the staff of hospitals and blood banks participating in the camp are present for the help of the blood donors in these camps. If the blood of a voluntary donor is rejected for any medical reasons, then such a donor is given an opportunity to spin the Charkha. This way the person goes back with satisfaction.
Blood donors participating in this camp do not accept any kind of remuneration, some are even not ready to get the 'Blood Donation Card' in return. This is the real selfless donation that reveals the beauty of this blood donation camp.
Blood donation in such camps is done with an emotion of love knowing that a selfless donation is a heart-rendered donation.
INFOGRAPHIC OF YEARWISE BLOOD DONATION CAMPS
Mega Blood Donation Camp 2017
An Overview of Events at Mega Blood Donation Camp 2017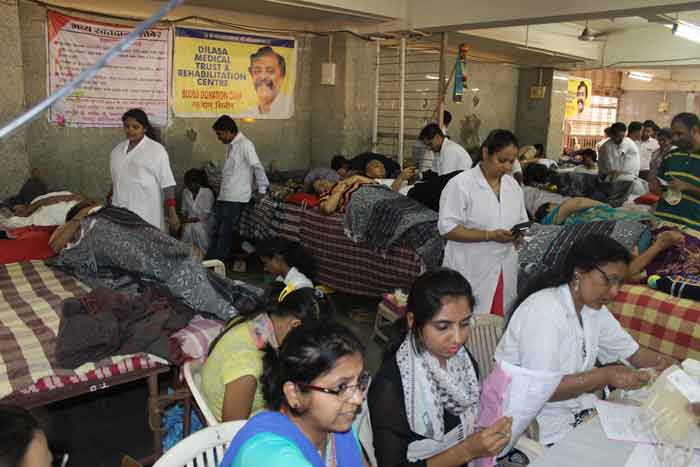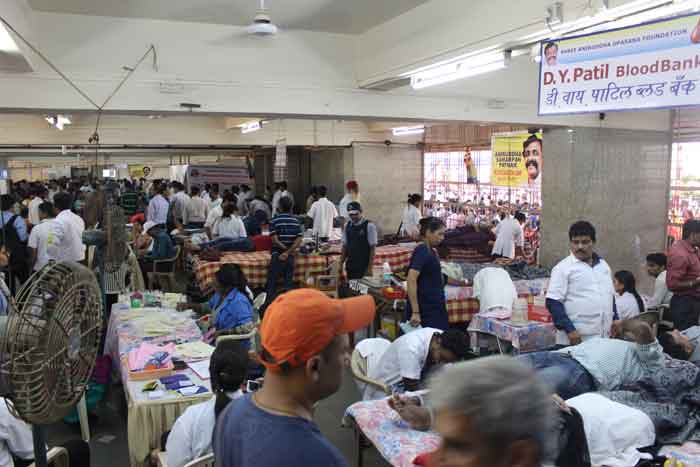 Similar Tweets From Our Twitter Handle @CompassionACSR
#BloodDonation Camps by @AniruddhasADM & @CompassionACSR going at full swing in 35 location across #Maharashtra simultaneously.#SaveALifepic.twitter.com/YXC6A0ci6V

— Aniruddha's ADM (@aniruddhasadm) April 16, 2017
https://t.co/fTrmIv3tac, sister organisation @AniruddhasAdm, Dilasa Medical Trust & Rehabilitation Centre have organised #BloodDonation Camps at 32 locations in Maharashtra on 22nd Aprhttps://t.co/4UiOCYbxJUhttps://t.co/VusnFEKkgohttps://t.co/7N6mJ4v0i0https://t.co/k3OTayakKv pic.twitter.com/WDKmWutOMq

— Aniruddha Compassion (@CompassionACSR) April 21, 2018