What is the book Ramrasayan about ?
Sadguru Aniruddha Bapu has carved out the essence from the great hallowed scripture 'Ramayan' and in an easy, simple and beautiful way has given his shraddhavan friends the book 'Ramrasayan'.
This book describes the the story of Shree Ram from his birth in Ayodhya to the establishment of Ramrajya.
'Ramrasayan' is not a mere biographical book based on the life of Shree Ram, but a lesson in morality itself; a lesson on how to lead life with awareness, joy and positivity. It is a spiritual remedy to renew oneself time and again. The ultimate goal of any person should be to imbibe the highest qualities of Shree Ram, viz., his selflessness, which in itself would be the greatest service to Shree Ram and the genuine core of Ramrasayan.
Ramayan explains to us that the various characters are but a reflection of our own identities. Ravan is a symbol of destruction and perversion which only creates fear in our lives by kidnapping Sita who represents peace and contentment, Ravan separates us from our virtuousness, a symbol of Shree Ram in our lives.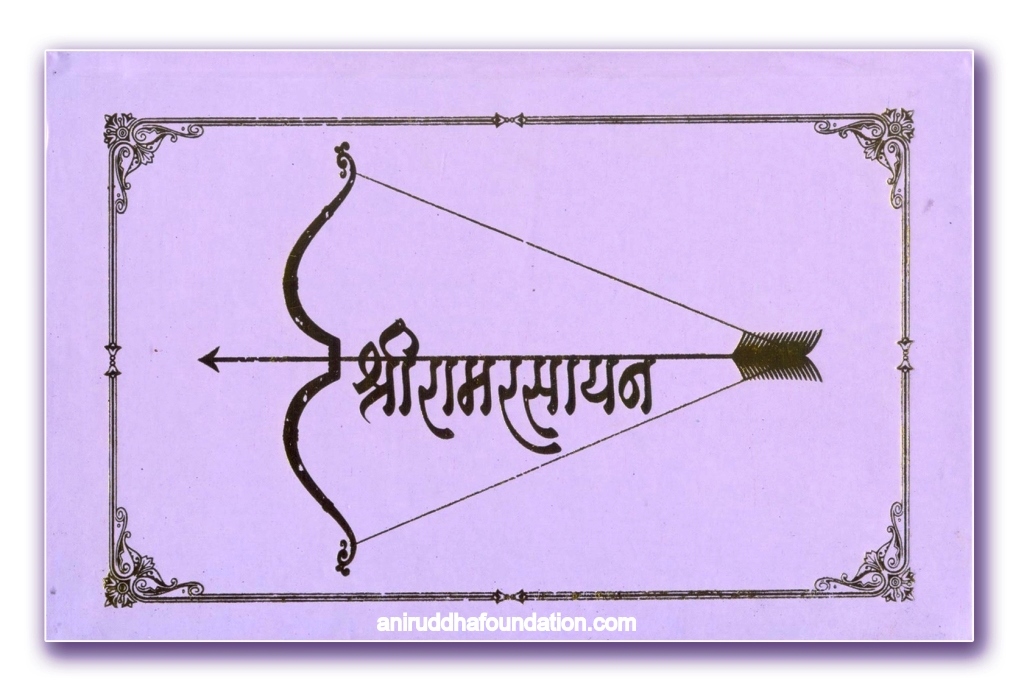 The book guides us to destroy our wickedness, or in other words to banish Ravan and establish Ramrajya or eternal happiness in our lives.
Where can one get a copy of Ramrasayan ?
This holy book is available at Shree Gurukshetram or at any other Upasana centres or even at the website www.e-aanjaneya.com.
To purchase this book online you may click here.