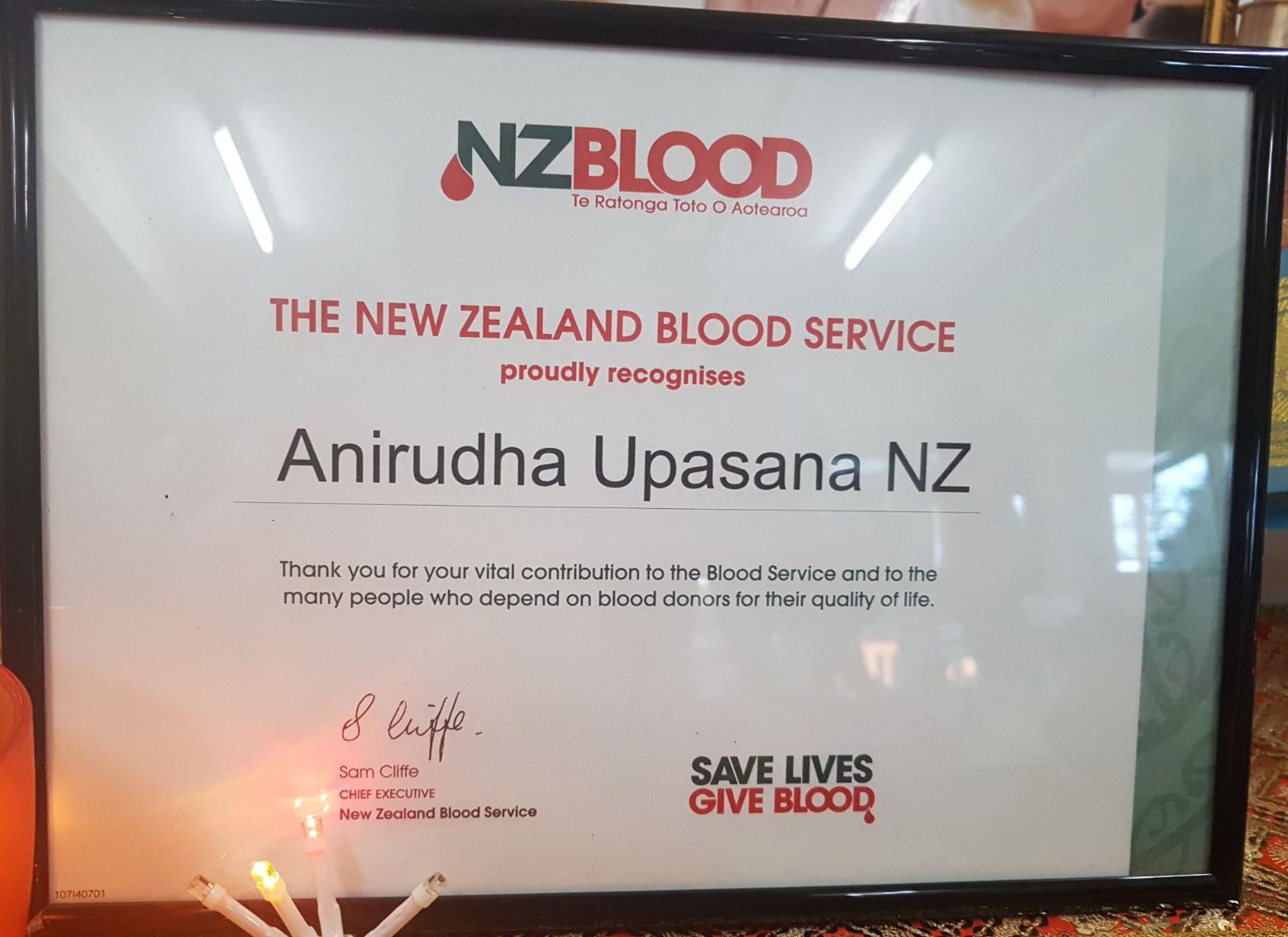 Blood Donation Camp at New Zealand Centre
'Blood' is a very important component of the human body. 'Blood donation' is a precious gift to the needy, more so due to the fact that all the progress in science has still not been able to artificially produce the human blood. 'Shree Aniruddha Upasana Foundation' realises its importance and need in today's times and so have not kept its devotional services limited to India but also extended it to those staying outside the country.
We are proud to say that the Auckland, New Zealand centre of 'Shree Aniruddha Upasana Foundation' has conducted a blood donation camp.
This was very well appreciated by Auckland District Health Board and they have presented the centre with an Appreciation certificate.