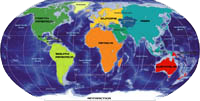 Study Of Five Continents Project

 NEED: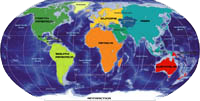 With the world changing almost everyday and new inventions, break-troughs happening in science, medicine and technology there have been tectonic shifts in international politics, warfare, etc happening just everyday we as stakeholders of our society and as citizens of our country, need to be updated with the latest happenings so that we can shape and plan our lives and redefine our responsibilities towards society and nation. The study of Five Continents is the way forward to this.
CONCEPT AND VISION:
This institute aims at the study of the five continents, on the lines of the Institute of regional studies. The political, scientific, educational, cultural progress of the five continents and study of regression, all is part of this study. The study of the world around us helps to study our own selves. If we don't do it then neither will we be able to study ourselves nor really relate to the circumstances at a given point in time. This classifies as a kind of ignorance.
ACTIVITY:
Every project of the 13 point program is designed to develop both an individual and the society and also wishes that they contribute to each other. Hence this Institute has undertaken social studies, a science India that has neglected for many years.
The daily newspaper Pratyaksha also has a two entire pages dedicated towards tracking latest happenings from across the globe on various subjects of international politics, finance, economics, medicine, law, science, technology, travel, cinema, lifestyle, education, astronomy, warfare, etc.