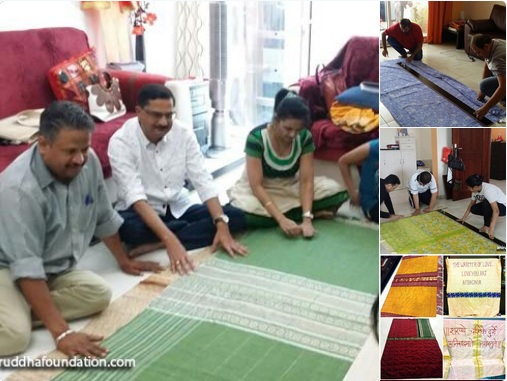 The Warmth of Love Project-Dubai Centre
QUILT-MAKING
Volunteers of Shree Aniruddha Upasana Foundation, who have been making quilts under 'The Warmth of Love Project'  not only offer warmth but also selfless service in the form of love. 
Shree Aniruddha Upasana Foundation organises "Quilting training" programme both for men and women. The participants are trained in making quilts using old sarees and bedspreads. Considering the conditions in the regions where the quilts are distributed they are stitched and closed on all four sides so that insects do not wriggle into the folds or layers of the quilts.
Latest Updates
243 such quilts were woven
at Dubai Centre 
under 'The Warmth of Love Project'.