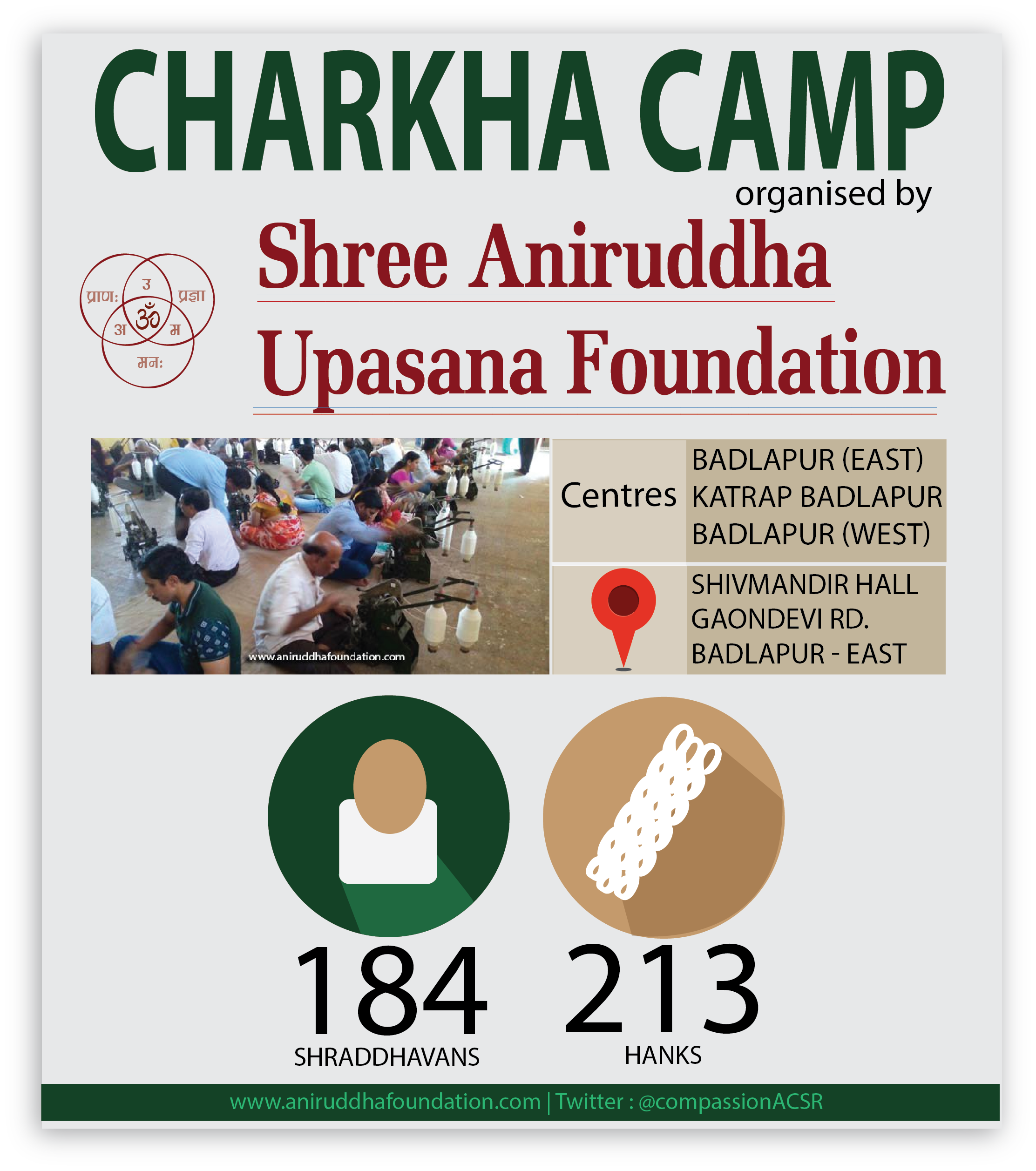 Charkha Camp in March 2017
On March 5, 2017, Shree Aniruddha Upasana Foundation had organized Charkha Camp at Badlapur. Charkha project, being one of the important project undertaken by the Organisation, provides clothing to the needy. Shree Aniruddha Upasana Foundation organizes such Charkha camps very often wherein Charkhas are kept at the camp location and volunteers visit the camp and spin them.
Charkha Camp Infographics
In such camps, volunteers have to contribute only in the form of their time to spin the Charkha; hanks thus produced are collected and processed to form a fabric which is then tailored into clothes.  Apart from making hanks, volunteers impart training to the new Shraddhavans too.
Tweet From @CompassionACSR
#Volunteers of https://t.co/fTrmIuLRLC's three centres in #Badlapur spinning #Charkha during a camp held on 5th Mar'17 pic.twitter.com/uYzTcTK2kI

— Add Meaning to Life (@CompassionACSR) March 15, 2017