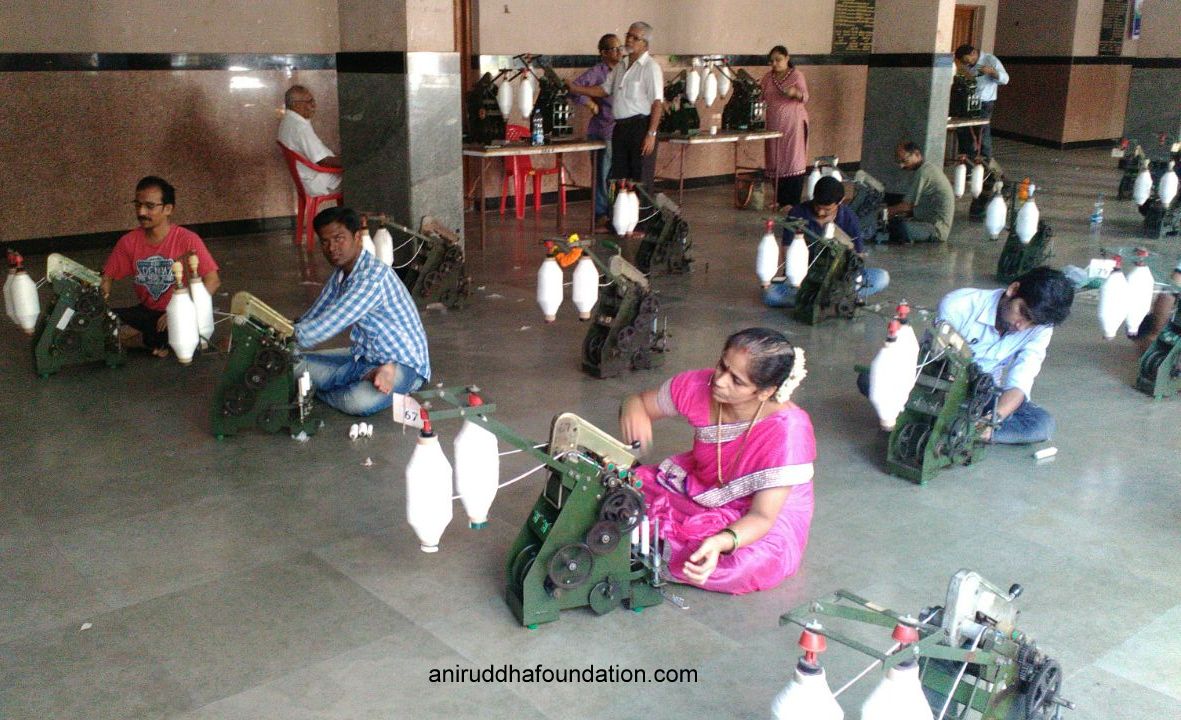 Hanks collection under Charkha Project-Kalwa
Under the 13 Points Programme announced by Sadguru Aniruddha Bapu on 3-Oct-2002, volunteers of 'Shree Aniruddha Upasana Foundation' spin the Charkha at their homes and submit hanks to the organization. These hanks are then weaved into fabric and clothes thus produced are distributed to the needy. The Foundation also conducts camps across different locations around the year wherein volunteers come to the camp location to spin Charkhas. Hanks collected are then submitted to the Foundation for further processing.
On 1st and 2nd Oct 2017, Charkha Camp was organized at Kalwa, Thane. Total number of hanks collected were 248.